100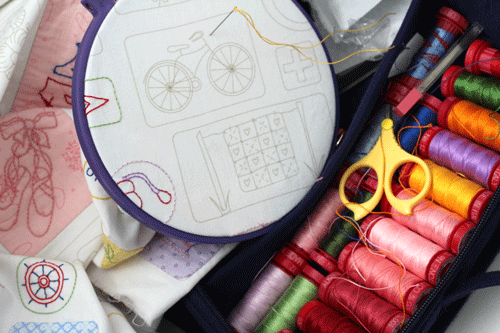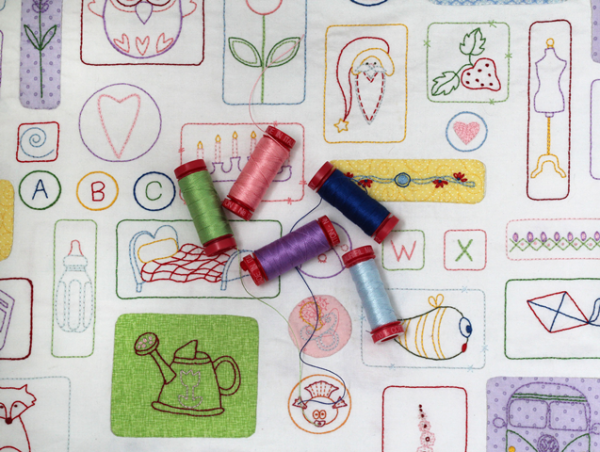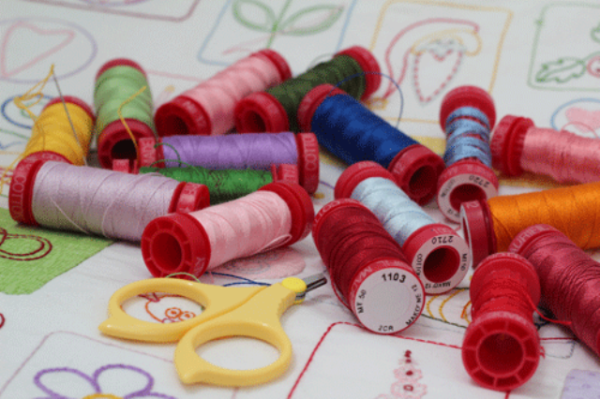 Details
A 365 part online Stitch-a-long
Welcome to your next year of stitching therapy!
Join with us for just 5 minutes of 'you' time each and every day for the next year. Enter that state of 'flow', meditate with floss and forget about the day to day needs to feed your soul with a just a needle and thread.
Once you have purchased your program you will be added to a mailing list in order to receive the patterns. Please check your emails for a confirmation/activation link in order for your process to begin.
You will need to be able to receive daily emails, download and save your pattern instructions to a computer, cloud storage or device;  and print if required on a home printer.
Note: we are unable to troubleshoot individual IT issues with downloading, saving and printing - you need to be able to do this yourself or have someone you can ask for assistance as all systems differ.
Once purchased you will be added to a secure mailing list platform which will automatically email your daily patterns. This process is automatic and as such emails cannot be resent if lost.  Please add our email to your safe senders list. You will also be added to our Hugs 'n Kisses mailing list (you can opt out of this at anytime). By Purchasing you agree to these terms so that you are able to participate in the program.
Options:
Stitch-a-long only (365 emailed patterns and instructions, videos and ideas) and Pre printed panel shipped to you. Each pattern will have a colour photograph of the stitchery plus a black and white copy you can use to trace.
Aurifil Thread kit - 20 x 50m spools of 12 wt embroidery cotton 
Fabric kit  - 1.7m fusible stabiliser,  10" squares x 5 basically hugs fabrics,  2 1/2" strips x 10 fabrics for borders, 15" binding fabric.
Applique kit: HNK applique paper x 5 sheets, printed pattern with various outline shapes to trace)
Yazzii project bag: This is the perfect size to hold your thread kit, your hoop, needles and folded panel for stitching on the go for the year. It also includes four zippered loose pockets you can use to store your applique pieces, applique paper, markers and more. If you purchase the Yazzii bag, we will email you a personalised Monogram design you can stitch to add to your bag top.  (the letter provided will be the first letter of your First name as on your order unless otherwise requested in the comments)
US customers: you have two options for shipping from Australia. For panels only you can select standard pack and track or Pack and track with insurance. If you would prefer express please ask us to add this in the comments section and we will update your invoice. If ordering more than just the panel the cart will work out your shipping costs - we will check and adjust shipping prices if at all possible. Note: all shipping prices are in AUD.
To get prepared for your first instalment you will need:
Your pre-printed panel (a 65" x 42" piece of white fabric with all designs printed onto it in a light tan colour)
Fusible lightweight woven stabliser (65" x 42") or 1.7m 
6" embroidery hoop
Hugs 'n Kisses stitchery needles
Threads: We have used 12 weight Aurifil threads - you could choose any other thread
eg. Presencia Finca Perle #16 threads, cotton floss, Cottage Garden hand dyed threads.
We have used 20 colours and you can purchase the special custom Thread pack for this project
General sewing and stitching supplies
This will also be an online stitch-along on Instagram during 2019 with monthly sponsors and giveaways. Make sure you follow us at helen_stubbings and join in for a chance to win. We will also have a monthly blog series and a Facebook group and community...
FAQ's
Do I have to buy the printed fabric panel?
yes, the only way to join in this stitching panel is to purchase the printed fabric panel. By doing that you are also signing up to an automated email pattern that will come to your inbox every day with instructions, videos, hints, inspiration and more.
Do I have to print the patterns?
As you have the printed fabric panel, no you do not have to actually print the patterns. They will however have a black and white line drawing of each design which you can use to trace onto other fabrics to applique onto your panel or onto other fabrics for other projects if you wish.
Can I access on any device?
The instructions come in an email to the email address you supplied when ordering. If you can access emails on a phone, tablet or other device then you can get the emails. The actual pattern will be a link in these emails to download a PDF pattern. Most devices will open a PDF and allow you to save it to your device or a cloud service you use (eg dropbox, google drive)
You may not be able to print the pdf from a portable device depending on on your personal setup and connections.
I will be away and may not have access to emails?
The links to the patterns will not expire. However they will be linked to your IP address and you will be limited to only 2 downloads. Be sure to notify any family members who may delete your emails in your absence as they cannot be resent. Be sure to add our email address to your safe senders list before leaving or consider setting up an email rule to move all emails to a safe folder.
Will the patterns have an expiry date?
The patterns will not have a link expiry date but they will have limited downloads per email/IP address. Take care when downloading your pattern and saving it in a safe known place.
Do I need the thread kit?
You do not have to purchase the customised thread kit. You can use any thread of choice. 
Do I need the fabric kit?
You do not need to purchase the fabric kit. You can purchase the stabliser separately and you can use your own fabrics, or you can choose to not add any fabrics at all to your panel and just stitch the panel only.
What if I dont have an email address?
Unfortunately this project will be delivered at this stage by email only. You are welcome to purchase the panel and just stitch the printed designs yourself however you will not receive the instructions, design pages or tutorials along the way. You can get a free gmail address to use for the program if you have internet access.
What if I accidentally delete or lose my emails?
Unfortunately as this is an automated program we cannot resend lost emails. If you signed up with a local store they may have backup copies they can help you with. If you've missed one or two - it will not stop you from stitching along on your panel. Please take all care and follow all of our suggestions for safely storing your emails and patterns.
Can I share the emails with friends?
This would be a breach of Copyright and is not allowed. You have purchased the program for your own personal use and you have your own printed panel to use and stitch on. As a bonus we are giving you the printable designs so that you get value, assistance and 365 of my copyrighted designs. Please respect my designs and my ability to provide them for you as my business and use them only for yourself. They are not to be shared, reproduced, copied or sold in anyway.  The emails and downloads are trackable to your email address and IP address and security has been added through a third party program to enable use to enforce this. Downloads are limited to two per IP address so if you give them away you will not be able to download yourself.
However, feel free to share your progress with friends, let them know and invite them to do the program with you by sharing the signup link - its much nicer to stitch with friends, when they have all purchased the program with you.
What size are the pattern sheets?
The pattern files that you will download are setup on A4 paper size. However If you use Letter size paper you can still print at full size and the content will fit within the margins of both sizes. Please do not select 'fit to print' as your designs will not be to scale.
More Information
More Information

| | |
| --- | --- |
| Manufacturer | Cottage Garden Threads |
| Brand | Cottage Garden Threads |
| length | 9 |
| width | 12 |
| height | 1 |
Reviews
DELIVERY & RETURNS
Custom static block for product detail
FREE SHIPPING
Free shipping on all US order or order above $200
SUPPORT 24/7
Contact us 24 hours a day, 7 days a week
30 DAYS RETURN
Simply return it within 30 days for an exchange.
100% PAYMENT SECURE
We ensure secure payment with PEV